Posted by: TEEBONE ®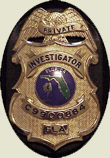 01/05/2019, 12:24:32

---
Author Profile
Mail author
Edit
Dems to push gun control on anniversary of Giffords shooting
Submitted by: mark@keepandbeararms.com">Mark A. Taff
Website: http://www.marktaff.com


 
Days after reclaiming the House majority, Democrats are introducing gun control legislation timed for the anniversary of the shooting of former Democratic Rep. Gabby Giffords.

Speaker Nancy Pelosi and other Democrats will introduce a bill to expand background checks for sales and transfers of firearms on Tuesday, the eighth anniversary of the day Giffords was shot in the head at a constituent meeting in Arizona.

Giffords, who co-founded a gun safety group with her husband, Mark Kelly, said in a statement Friday she was thrilled that her former House colleagues were responding to a gun-violence epidemic that killed nearly 40,000 people last year.
---
Comment by: PHORTO (1/5/2019)
Once and for all, CONGRESS DOES NOT HAVE THE DELEGATED POWER TO REGULATE PRIVATE SALES.

Private sales are not commerce.
LIBERTY HAS NO EXPIRATION DATE
Democrats wouldn't buy a clue if it was government subsidized.