Posted by: TEEBONE ®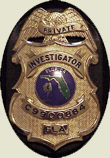 01/05/2019, 01:36:27

---
Author Profile
Mail author
Edit
KS: 2018 homicide numbers due to more self-defense killings
Submitted by: mark@keepandbeararms.com">Mark A. Taff
Website: http://www.marktaff.com




 
Wichita police investigated 44 homicides in 2018 and 38 in 2017. Police Chief Gordon Ramsay says two of those homicides in 2017 were justifiable and eight of them were justifiable in 2018.

He says it's in part to changed gun laws.

"The fact is that more people are carrying guns, you know, as in last week's incident at the gas station," said Chief Ramsay.

On Friday, Dec. 28, an armed customer shot and killed a 16-year-old when he and three other people tried to rob B & H Fast Trip on south Seneca.
LIBERTY HAS NO EXPIRATION DATE
Democrats wouldn't buy a clue if it was government subsidized.