Posted by: TEEBONE ®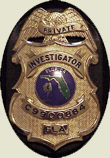 01/02/2019, 13:04:58

---
Author Profile
Mail author
Edit
NY: State Funds Efforts to Combat Gun Violence
Submitted by: David Williamson
Website: http://constitutionnetwork.com




 
The state announced grants to non-profit organizations to combat gun violence through the SNUG program. SNUG spells GUNS backwards and the program aims to curb gun violence and save lives by intervening in the aftermath of shootings to prevent retaliation, working with high-risk youths to connect them to services and programs, and other community engagement initiatives. Family Services of Westchester in Mount Vernon will receive $290,500 through the program. Yonkers YMCA will receive $355,820. Family Services Inc. of Poughkeepsie will get $305,100.
LIBERTY HAS NO EXPIRATION DATE
Democrats wouldn't buy a clue if it was government subsidized.