Posted by: TEEBONE ®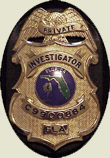 01/02/2019, 12:46:13

---
Author Profile
Mail author
Edit
6 New Year's Resolutions for Shooting Enthusiasts in 2019
Submitted by: David Williamson
Website: http://constitutionnetwork.com




 
Tired of making the same old resolutions year after year? If my guess is correct, most of us still need to shave off a few pounds, get organized, learn a new skill or spend more time with the folks we care about. But rather than trot out the hackneyed goals that we've all learned to ignore by mid March, I decided that 2019 would be a good year to slate some resolutions that are not only do-able, but enjoyable too. Here are six New Year's resolutions for fans of the shooting sports.
LIBERTY HAS NO EXPIRATION DATE
Democrats wouldn't buy a clue if it was government subsidized.