Posted by: TEEBONE ®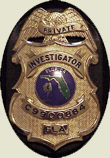 01/01/2019, 16:22:11

---
Author Profile
Mail author
Edit
IL: 15 Wounded in New Year's Weekend Shootings since Friday Evening
Submitted by: David Williamson
Website: http://constitutionnetwork.com




 
At least 15 people have been wounded in citywide shootings since the extended New Year's weekend began Friday evening.
Sunday evening, a man was critically wounded during an armed robbery in the Lawndale neighborhood on the Southwest Side. The 18-year-old was walking in an alley when a male walked up and announced a robbery. The robber fired shots, striking him multiple times about 6:55 p.m. in the 4100 block of West Cullerton Street, according to Chicago police. He was shot in his chest and legs, while the robber made off with his cell phone and cash.


---

IL: Chicago Murder Rate Drops for Second Year in a Row
Submitted by: David Williamson
Website: http://constitutionnetwork.com




 
Chicago saw a significant drop in murders and gun violence for the second year in a row, according to police. Across the city, there were 100 fewer murders than in 2017, when 650 people were killed. Overall crime is down 10% since 2016, the year Chicago recorded its highest murder rate in two decades, with 762 people killed. Chicago Police credit the drop in violence partly to "investments in data-driven policing and the creation of strategic decision support centers in 20 of the city's 22 police districts," according to a Chicago police news release.
LIBERTY HAS NO EXPIRATION DATE
Democrats wouldn't buy a clue if it was government subsidized.