Posted by: TEEBONE ®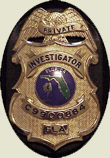 12/06/2018, 11:10:27

---
Author Profile
Mail author
Edit
NJ: Appeals court upholds NJ ban on high-capacity magazines
Submitted by: mark@keepandbeararms.com">Mark A. Taff
Website: http://www.marktaff.com

There are no comments on this story
Post Comments | Read Comments

 
A federal appeals court on Wednesday ruled that a New Jersey law banning the sale of high-capacity magazines in the state does not violate the Constitution, handing a victory to gun control advocates and the state's attorney general.

The three-judge panel said in their ruling that the law limiting the size of a magazine to 10 rounds did not violate the constitutionally protected right of New Jersey residents to self defense and did not present an undue burden for gun owners who currently own magazines that would become illegal under the new law, citing their ability to obtain new magazines or register guns that cannot be modified to hold 10 shots or less.
LIBERTY HAS NO EXPIRATION DATE
Democrats wouldn't buy a clue if it was government subsidized.