Posted by: TEEBONE ®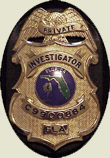 12/05/2018, 14:06:12

---
Author Profile
Mail author
Edit
Political Solutions Won't Work; NRA Plan Might
Submitted by: David Williamson
Website: http://constitutionnetwork.com


 
In this polarized society, there isn't much gray area when it comes to the National Rifle Association. Idaho politicians love the organization, because NRA endorsements tend to lead to election wins. Detractors will paint the NRA as the root of all evil for its unwavering support of Second Amendment rights, even in the aftermath of school shootings.

---
Comment by: PHORTO (12/5/2018)
Every school security plan must start by addressing point-of-attack, i.e. having "good" guns responding with no delay whatsoever. After you take care of that, you can deal with the rest.

But that must come FIRST.
LIBERTY HAS NO EXPIRATION DATE
Democrats wouldn't buy a clue if it was government subsidized.