Posted by: TEEBONE ®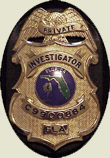 12/05/2018, 13:46:31

---
Author Profile
Mail author
Edit
---
Comment by: Stripeseven (12/5/2018)
Government is not to exercise any power not delegated to it by the Constitution. Deprivation of any rights, privileges, or immunities secured or protected by the Constitution, or laws of the United States, is a Federal Crime.

---
Comment by: PHORTO (12/5/2018)
Democrats are, by nature and philosophy, nefarious meddling mischief-makers.

No one should EVER vote for one. Ever.
LIBERTY HAS NO EXPIRATION DATE
Democrats wouldn't buy a clue if it was government subsidized.