Posted by: TEEBONE ®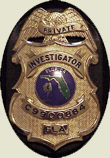 11/28/2018, 16:32:21

---
Author Profile
Mail author
Edit
Groups Seek National Dialogue for Police, Armed Citizens After Shooting
Submitted by: David Williamson
Website: http://constitutionnetwork.com


 
Two of the nation's leading gun rights organizations have called for a "national dialogue" on how police respond to active shooter incidents in public places in the wake of the tragic Thanksgiving shooting of an armed citizen who was mistaken for the person who had just wounded two people at the Riverchase Balleria Mall in Hoover, Ala.

The Second Amendment Foundation and Citizens Committee for the Right to Keep and Bear Arms will be working with Gun Talk Media to make this conversation happen, according to SAF founder and Executive Vice President Alan Gottlieb, and Gun Talk Media founder and host Tom Gresham.
---
Comment by: PHORTO (11/28/2018)
If cops shoot the wrong guy, they should be held to the same standard as permit holders.

Period.
LIBERTY HAS NO EXPIRATION DATE
Democrats wouldn't buy a clue if it was government subsidized.