Posted by: TEEBONE ®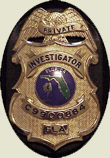 11/26/2018, 23:36:09

---
Author Profile
Mail author
Edit
'Red Flag' Gun Law Should Include Minors, Washington State Prosecutors Say
Submitted by: jac



 
Prosecutors in Washington are demanding that minors be covered by the state's "red flag" law, which allows for guns to be seized with a court order, according to a report.

State law is silent on whether a judge can issue an Extreme Risk Protection Order, or ERPO, in the case of a minor....

She said the case involves an 18-year-old charged with a crime whose father owns guns but who refuses to tell cops where they are still being kept in the home.

"We would file the ERPO against the juvenile because the father has access to firearms in the home, and the father is not being cooperative with law enforcement to confirm that the firearms are out of the home," Wyatt said.

Submitters note: Predictable.
---
Comment by: PHORTO (11/26/2018)
"Police and family can apply for the order to seize the guns of persons deemed a threat to themselves or others, even if no crime was committed."

That facially violates the 5th Amendment, which states that "No person shall be . . . denied life, liberty, or property, without due process of law;"

Due process means an adversarial hearing wherein the respondent can face accusers, cross examine witnesses and present evidence on one's behalf.

No due process, no suspension of rights or taking of property.

Period.




LIBERTY HAS NO EXPIRATION DATEDemocrats wouldn't buy a clue if it was government subsidized.

Modified by TEEBONE at Tue, Nov 27, 2018, 12:21:35