Posted by: TEEBONE ®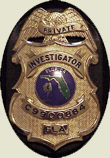 11/06/2018, 10:09:13

---
Author Profile
Mail author
Edit
---
Comment by: PHORTO (11/6/2018)
"The right to carry a handgun, whether openly or concealed, is clearly granted to every US Citizen through the Second Amendment," Stewart said.

*sigh* This shows how effective the deliberately engineered, deviously calculated misunderstanding of DoI First Principles has been.

"clearly granted" = WRONG
"clearly guaranteed" = RIGHT

Stewart's ideology is in the right place, but he needs to reeducate himself on its principles.
LIBERTY HAS NO EXPIRATION DATE
Democrats wouldn't buy a clue if it was government subsidized.