Posted by: TEEBONE ®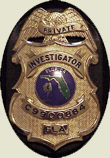 11/03/2018, 18:09:16

---
Author Profile
Mail author
Edit
Videos Reveal Arizona's Sinema and Florida's Gillum Downplay Anti-gun Positions
Submitted by: mark@keepandbeararms.com">Mark A. Taff
Website: http://www.marktaff.com


 
In the last decade, gun control groups have tried to get more sophisticated with how they market their unpopular ideas. Some gun control advocates have gone so far as to partner with high-profile public relations firms to create messaging guides for their anti-gun allies. The overarching aim of these efforts is to obscure the gun control movement's radical goals in order to appeal to a wider swath of the electorate.

A spate of hidden camera videos released by journalist James O'Keefe's Project Veritas shows that many anti-gun candidates are all too eager to carry out gun control organizations' deceptive strategy.
---
Comment by: PHORTO (11/3/2018)
Candidates who do this not only shouldn't be elected, they should be imprisoned for conspiring to suppress fundamental rights.
LIBERTY HAS NO EXPIRATION DATE
Democrats wouldn't buy a clue if it was government subsidized.