Posted by: TEEBONE ®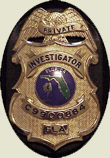 11/02/2018, 17:37:46

---
Author Profile
Mail author
Edit
---
Comment by: PHORTO (11/2/2018)
Bogus. Nobody's talking about putting uniformed armed guards in front of churches. We're talking about people inside carrying concealed firearms. That shoots this guy's argument in the butt (pun!).

Plain point-in-fact: ONLY A GOOD GUY WITH A GUN CAN STOP A BAD GUY WITH A GUN.

You'd think that, as an NRA firearm instructor, he would know that, and SAY THAT.

A Fudd in an NRA Instructor's hat. Who'da thunk it?
LIBERTY HAS NO EXPIRATION DATE
Democrats wouldn't buy a clue if it was government subsidized.