Posted by: TEEBONE ®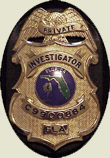 11/01/2018, 21:04:00

---
Author Profile
Mail author
Edit
---
Comment by: PHORTO (11/1/2018)
"He will protect the Second amendment and our right to self-defense."

Yeah? Has he pilloried your neighboring governor for being an abject sellout pinko?

I'll wait until he does that before moving to Indiana and voting for him.

HAR!
LIBERTY HAS NO EXPIRATION DATE
Democrats wouldn't buy a clue if it was government subsidized.