Posted by: TEEBONE ®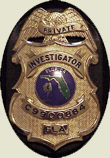 10/27/2018, 14:33:32

---
Author Profile
Mail author
Edit
---
Comment by: PHORTO (10/27/2018)
"I think that we as a country can protect our Second Amendment rights, which is protecting gun owners' rights, while also protecting our communities and part of protecting our communities is passing laws that limit those people who mean to do harm."

And how do you do that without tossing due process and using Prior Restraint?

That was a mushmouthed response.
LIBERTY HAS NO EXPIRATION DATE
Democrats wouldn't buy a clue if it was government subsidized.