Posted by: TEEBONE ®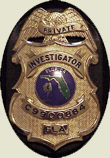 10/11/2018, 09:33:07

---
Author Profile
Mail author
Edit
Waterloo for the NRA? Its donations to GOP candidates plunge 90 percent
Submitted by: mark@keepandbeararms.com">Mark A. Taff
Website: http://www.marktaff.com




 
The NRA has been a major donor to Republican candidates. The group poured $16 million to Republican candidates during the 2014 midterms, according to the Federal Election Commission, and a spent a whopping $54 million on Republicans in the 2016 cycle, with $32 million of that to elect President Donald Trump.

McClatchy reports that the NRA has pledged just $1.6 million to Republicans this cycle, a mere 10 percent of its previous midterm spend. The report notes that the decline comes amid an FBI probe into whether the group illegally received Russian money to spend on the election.
LIBERTY HAS NO EXPIRATION DATE
Democrats wouldn't buy a clue if it was government subsidized.