Posted by: TEEBONE ®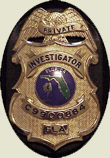 10/09/2018, 11:38:18

---
Author Profile
Mail author
Edit
Progressive Activist Says Taylor Swift Will Energize Voters
Submitted by: David Williamson
Website: http://constitutionnetwork.com




 
Progressive activist Igor Volsky said on Monday that Taylor Swift has the potential to energize voters after she broke her silence regarding her political beliefs. "I think Taylor Swift speaks to a certain group of voters, and maybe energizes certain people to go out to the polls, and so I think that's a good thing, getting people involved in politics, and you know, good for her," Volsky, director of Guns Down America, told Hill.TV's Krystal Ball and Buck Sexton on "Rising."
LIBERTY HAS NO EXPIRATION DATE
Democrats wouldn't buy a clue if it was government subsidized.