Posted by: TEEBONE ®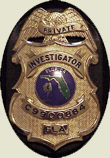 10/08/2018, 14:10:47

---
Author Profile
Mail author
Edit
---
The StG-44: Nazi Germany's Assault Rifle That Help Inspire the M4 Carbine
Submitted by:

 

David Williamson
Website:

 

http://libertyparkpress.com






 
During World War II, the beleaguered German Army fielded a revolutionary new infantry weapon designed to make the German soldier the most powerful on the battlefield. The Sturmgewehr-44, or StG-44 was the first mass produced assault rifle. The weapon, urgently needed as Germany found itself increasingly losing the war, was a template for future weapons, including today's AK-74M and M4 carbine.
LIBERTY HAS NO EXPIRATION DATE
Democrats wouldn't buy a clue if it was government subsidized.