Posted by: TEEBONE ®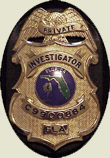 09/13/2018, 10:35:32

---
Author Profile
Mail author
Edit
A Supreme Court Transformed
Submitted by: mark@keepandbeararms.com">Mark A. Taff
Website: http://www.marktaff.com


 
Was this language, different in tone from the rest of the opinion and structured almost as a "by the way," the price for Justice Kennedy's vote? I can't prove it, but I thought so at the time, and still do. Circumstantial proof lies in the court's failure for the past decade to take up another Second Amendment case, despite Justice Thomas's repeated charge that the court is turning the Second Amendment into a "constitutional orphan."
---
Comment by: PHORTO (9/13/2018)
The SCOTUS should never, ever wander from a strict interpretation of the Constitution, based on text and history. No disappearing rights, no faux rights created from nothing - STRICT HISTORICAL TEXTUALISM.

Any justice who would should never be seated, EVER.
LIBERTY HAS NO EXPIRATION DATE
Democrats wouldn't buy a clue if it was government subsidized.