Posted by: TEEBONE ®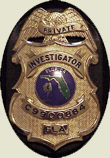 08/08/2018, 15:59:58

---
Author Profile
Mail author
Edit
NRA Ad Campaign Urges Supreme Court Nominee Brett Kavanaugh's Confirmation
Submitted by: David Williamson
Website: http://constitutionnetwork.com


 
The National Rifle Association has launched a seven-figure national and regional ad campaign, urging confirmation of President Donald Trump's pick for the Supreme Court, Brett Kavanaugh. The five regional spots target senators who are considered potential swing votes: Sens. Lisa Murkowski, R-Alaska., Doug Jones, D-Ala., Joe Donnelly, D-Ind., Joe Manchin, D-W.Va., and Heidi Heitkamp, D-N.D.

---
Comment by: PHORTO (8/8/2018)
The liberal/conservative arguments are political theater, and the REAL issue is originalism.

If an originalist analysis of the Constitution viz a liberal issue before the court supports the liberals' view, then that view should prevail. Don't count on that happening very often, but the issue isn't liberal v. conservative, it is statists v. the Constitution.
LIBERTY HAS NO EXPIRATION DATE
Democrats wouldn't buy a clue if it was government subsidized.