Posted by: TEEBONE ®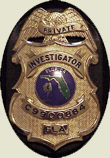 08/08/2018, 15:33:01

---
Author Profile
Mail author
Edit
More Self-Defense Gun Stories
Submitted by: twohulls@sbcglobal.net">Robert Morse
Website: http://www.selfdefensegunstories.com/


 
Responsible gun owners defended themselves, but you didn't hear it in the news. Instructor Andee Reardon joins host Rob Morse to talk about three new examples.

First story- You're behind the bar at the First and Last Shot Cantina. It is after midnight when a stranger walks in with a gun in his hands.
Second story- You're ready for bed. You hear someone knock on your front door. The intruder breaks the glass.
Third story- A customer walks into your store with a gun in his hands. He tells you to give him the money in the register.

What would you do in these situations? Text and podcast available at the link. (13 minutes) 


---
Comment by: PHORTO (8/8/2018)
It's not "bloodthirsty" to want to see violent criminals dead.

It's natural and proper.

All this backpedaling about the "rights" of violent people who would kill you without blinking is disgusting.

By their actions they forfeit their rights.

There, I SAID it.
LIBERTY HAS NO EXPIRATION DATE
Democrats wouldn't buy a clue if it was government subsidized.