Posted by: TEEBONE ®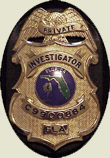 08/07/2018, 12:35:01

---
Author Profile
Mail author
Edit
NJ Politics Digest: America's Love of Guns Not Reflected in New Jersey
Submitted by: David Williamson
Website: http://constitutionnetwork.com




 
New Jersey has some of the strictest gun laws in the nation and among the lowest rates of residents seeking firearms. The Record reports that the state consistently ranks last or next to last in the rate of residents seeking to own firearms. The report says that data shows roughly five times as many people apply to purchase a gun, rifle or shotgun around the country than they do in New Jersey.
LIBERTY HAS NO EXPIRATION DATE
Democrats wouldn't buy a clue if it was government subsidized.