Posted by: TEEBONE ®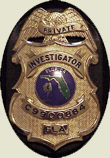 08/06/2018, 13:17:41

---
Author Profile
Mail author
Edit
FL: Andrew Gillum, Jeff Greene Call for Stand Your Ground Repeal on MSNBC
Submitted by: David Williamson
Website: http://constitutionnetwork.com


 
Gubernatorial candidates Andre Gillum and Jeff Greene both called for a full repeal of Florida's Stand Your Ground law during MSNBC interviews with Rev. Al Sharpton. "The fact that you have an individual who becomes judge, juror and executioner all in there own minds under the protection of the law in the United States is a deep travesty of justice," Gillum told Sharpton.
---
LIBERTY HAS NO EXPIRATION DATE
Democrats wouldn't buy a clue if it was government subsidized.