Posted by: TEEBONE ®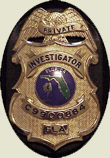 07/11/2018, 11:17:41

---
Author Profile
Mail author
Edit
Mexican Police Force Armed With Slingshots After Guns Confiscated
Submitted by: David Williamson
Website: http://constitutionnetwork.com




 
Police officers in Mexico have been issued slingshots after being stripped of their firearms. The state of Veracruz stripped officers of their guns at the police department in Alvarado after only 30 officers of the 130-member department passed control tests and were deemed fit for service, the Guardian reported. Mayor Bogar Ruiz Rosas said the department is mostly made up of new hires who were scheduled to start training. In a symbolic protest in response to the disarmament, the mayor handed out slingshots and small bags of rocks to officers in front of the media.
LIBERTY HAS NO EXPIRATION DATE
Democrats wouldn't buy a clue if it was government subsidized.