Posted by: TEEBONE ®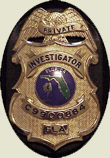 06/09/2018, 17:41:46

---
Author Profile
Mail author
Edit
DE: Bill to Ban Assault Weapons Fails Without Senate Vote
Submitted by: mark@keepandbeararms.com">Mark A. Taff
Website: http://www.marktaff.com




 
A legislative proposal to ban assault weapons in Delaware failed this week in the state Senate, a blow to Gov. John Carney and Democrats who had pushed the reforms in the wake of a school shooting that killed 17 people in Florida earlier this year.

The Senate Judiciary Committee on Wednesday voted not to release SB 163 for consideration before the full chamber, amid pressure from opponents who argued the bill violated the Delaware Constitution and the Second Amendment right to bear arms.
LIBERTY HAS NO EXPIRATION DATE
Democrats wouldn't buy a clue if it was government subsidized.