Posted by: TEEBONE ®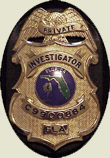 05/15/2018, 15:56:09

---
Author Profile
Mail author
Edit
Now That's a Lot of Guns
Submitted by: David Williamson
Website: http://constitutionnetwork.com

There are no comments on this story
Post Comments | Read Comments

 
The Algoma Rod & Gun Club 2018 Gun Show featured a wide range of hunting, archery and fishing equipment on Saturday. The event, now in its eighth year, saw 40 vendors participate in the event. Attendees were able to get hands-on with a number of handguns, rifles and archery equipment throughout the day. 
LIBERTY HAS NO EXPIRATION DATE
Democrats wouldn't buy a clue if it was government subsidized.