Posted by: TEEBONE ®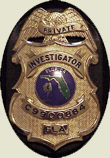 05/14/2018, 21:17:48

---
Author Profile
Mail author
Edit
---
Comment by: PHORTO (5/14/2018)
"A Birmingham group is asking gun owners to give up their firearms. It's all in hopes of putting an end to the recent gun-related violence here."

Sheeeeyeah, that'll go over real good. 

"We know you're our neighbors and fellow citizens and you go to our churches and your kids go to our schools and basically you are completely decent people, but we don't trust you, so please give up your guns."
LIBERTY HAS NO EXPIRATION DATE
Democrats wouldn't buy a clue if it was government subsidized.