Posted by: TEEBONE ®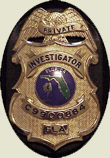 05/10/2018, 11:10:50

---
Author Profile
Mail author
Edit
FL: Ruling Could Aid Defendants in 'Stand Your Ground' Cases
Submitted by: mark@keepandbeararms.com">Mark A. Taff
Website: http://www.marktaff.com




 
In a decision that could have broad implications, an appeals court has sided with a defendant who argued that a controversial 2017 change to Florida's "stand your ground" self-defense law should apply to his case.

The ruling, issued Friday by a panel of the Second District Court of Appeal, stemmed from a change that shifted a key burden of proof in "stand your ground" cases from defendants to prosecutors.
LIBERTY HAS NO EXPIRATION DATE
Democrats wouldn't buy a clue if it was government subsidized.