Posted by: TEEBONE ®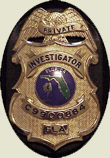 03/13/2018, 14:26:53

---
Author Profile
Mail author
Edit
Buying Illegal Guns Online Isn't Easy, GAO Reports
Submitted by: David Williamson
Website: http://libertyparkpress.com




 
Last November, the Government Accountability Office (GAO)—the "audit, evaluation, and investigative arm of Congress"—released a report detailing the results of a two-and-a-half-year investigation into online gun sales. Their findings underscore what most of this magazine's readers already know: that private sellers of firearms are overwhelmingly knowledgeable, conscientious and self-policing.
LIBERTY HAS NO EXPIRATION DATE
Democrats wouldn't buy a clue if it was government subsidized.