Posted by: TEEBONE ®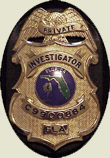 02/12/2018, 12:53:47

---
Author Profile
Mail author
Edit
Selling Guns In The Shadow Of The Vegas Massacre
Submitted by:

David Williamson


Website: http://libertyparkpress.com

 
Lee Goodman had a question to ask as he walked slowly in front of the Sands Expo Convention Center. "When?" When was the firearms industry going to address mass shootings? Goodman balanced a sign stapled to a wood handle on his shoulder. The sign listed the mass shootings from Columbine to Sandy Hook and Las Vegas. On top of the purple sign in block letters was "If not now…" and at the bottom of the list of 11 shootings was his question.
LIBERTY HAS NO EXPIRATION DATE
Democrats wouldn't buy a clue if it was government subsidized.