Posted by: TEEBONE ®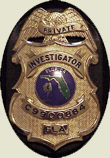 02/09/2018, 15:23:41

---
Author Profile
Mail author
Edit
TN: Metro Police: Gas Station Clerk Shoots Man Stealing Beer
Submitted by:

Website: http://www.marktaff.com

 
Metro Nashville police questioned a gas station clerk early Friday morning, as they try to determine whether he shot a suspected thief in self-defense.

The shooting happened around 2:40a.m. at the Kwik Sak gas station on Clarksville Pike in Bordeaux.

The clerk told investigators the victim alluded to having a gun in his pocket as he tried to steal beer from the gas station. The clerk shot the man as he was running away, police said.
LIBERTY HAS NO EXPIRATION DATE
Democrats wouldn't buy a clue if it was government subsidized.