Posted by: TEEBONE ®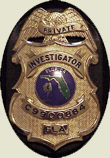 02/09/2018, 15:00:32

---
Author Profile
Mail author
Edit
IA: Man Convicted of Voluntary Manslaughter in Iowa City Ped Mall Shooting, Judge to Rule on Immunity
Submitted by:

Website: http://www.marktaff.com

 
Wilson's lawyers said the state's new "stand your ground" law gives the defendant immunity from prosecution.

The new provision says an individual who feels threatened has no duty to retreat before using deadly force for self-defense. A person with a licensed gun can use deadly force if they believe they're facing imminent death or serious injury—even if there's a safe way to escape the situation. And a homicide can be found justified in cases when the shooter turns out to be wrong about the level of threat.

The law did not specify a legal procedure for using the new law, which is why this case will have a bearing on how "stand your ground" claims in Iowa are handled in the future.
LIBERTY HAS NO EXPIRATION DATE
Democrats wouldn't buy a clue if it was government subsidized.