Posted by: TEEBONE ®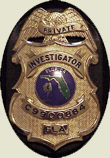 11/13/2017, 20:38:52

---
Author Profile
Mail author
Edit
White Conservatives don't Love Their Children
Submitted by:

David Williamson


Website: http://libertyparkpress.com

 
The murder trial of Jose Ines Garcia Zarate for the 2015 death of Kate Steinle has provided an occasion for right-wingers from coast to coast to demand vengeance on anyone who might look like an undocumented immigrant. Garcia Zarate is an undocumented homeless man who apparently had been deported five times and previously arrested. The conservative Washington Times called him "something of an illegal immigration artist," which is the new "my boyfriend says he's a DJ." He was also called a "career criminal" because of a four-year prison sentence — although it was only for illegal re-entry — and had an outstanding marijuana charge.
LIBERTY HAS NO EXPIRATION DATE