Posted by: TEEBONE ®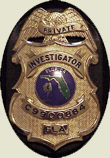 11/09/2017, 13:06:35

---
Author Profile
Mail author
Edit
TX: 'Good guys with guns': How Austin case highlights gun control debate
Submitted by:

Website: http://www.marktaff.com

 
Josh Williams was halfway through his three-mile run along an Austin hike-and-bike trail on the morning of Sept. 15 when a woman's screams overpowered the music in his earbuds.

In the predawn darkness, he ran closer to try to find her. He pointed his flashlight in her direction, then realized she was being attacked.

Williams slipped a Glock 43 pistol from a holster he had strapped to his waist. In his first time to ever point the gun at another person, he said he took aim at the man and "I told him to get off her."

"I told him to get down on his knees, show me his hands, so that I knew he didn't have a weapon," Williams told the American-Statesman and KVUE-TV in a recent interview.
LIBERTY HAS NO EXPIRATION DATE